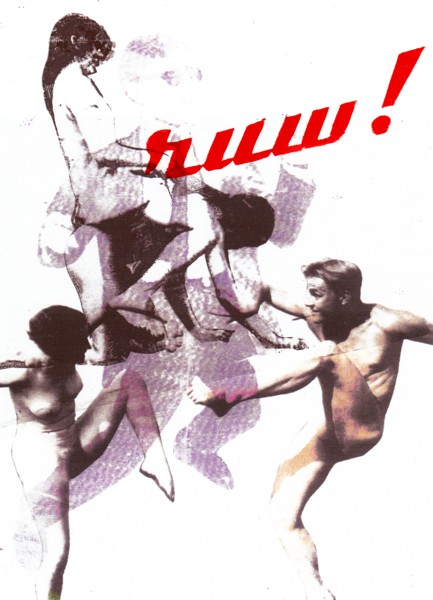 The artist magazine RUW! is an interesting initiative. Originally it started in Berlin because the Dutch editor, Hans Könings, lived in Berlin at the time. He asked a number of artists he knew to make an art-edition of 50 copies on A4 format and put those together in a cover especially designed for the issue at hand. The issue would be presented in an art-space with other work of contributing artists. Some years ago Könings moved back to Den Haag and he decided to start a Dutch edition of RUW! I have attended to three presentations of a new issue and I liked the idea. All the more, because I organised a similar project when studying in the US under the name Ysland – The Dutch American conspiracy.
Recently Hans asked me to contribute to RUW! #5 which already seemed very appealing to me. The theme would be Mud. So I agreed and used a performance I did in Berlin in 2014 and a text I wrote along with it as an inspiration for my page. The Text goes like this:
Ich grub in Berliner Boden
Im Antlitz spiegelt sich Berlin
Ich hab mich mit einer Staubmaske gesucht
Da fand ich ein Faden der zu mir führte
The presentation, which was scheduled on the 9th of January at HOK-gallery in Den Haag (NL), has unfortunately been postponed until further notice for obvious reasons. We'll keep you posted.